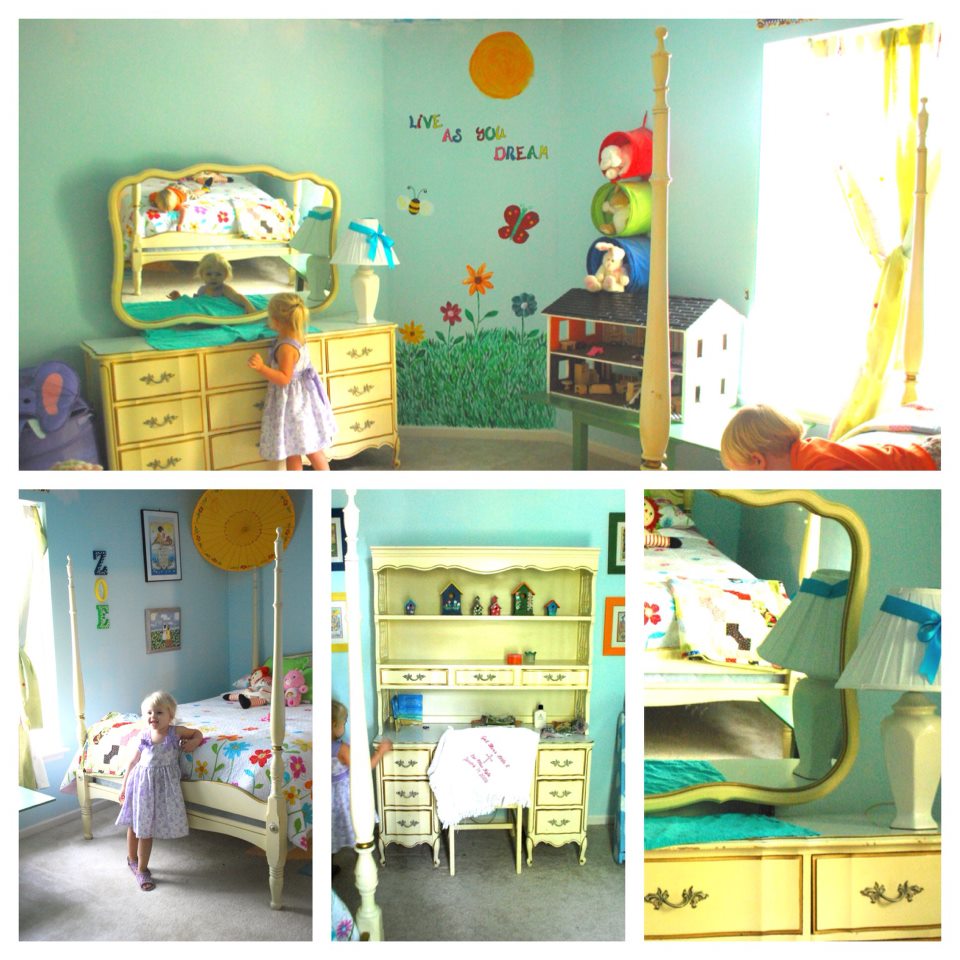 Recently my sister Jeannie said that she had a friend that had some furniture that they needed to get rid of. I wasn't on the lookout for any furniture, but she said she thought that we might want it for Zoe.
So after thinking about it, we said yes.  It was a brilliant decision, and a wonderful gift to our little girl.
We moved her new furniture in this past weekend. We gave Charlie her old bed, moved out a few things and now as I look at her room I realize that it is no longer a nursery, it is a little girl's room. This makes me a bit sad, but also delighted to look around and take it all in. This is the same room that I planned out for a baby to live in. I was worried that it wouldn't transition to a big girl room, but I think it is even better.
The furniture isn't perfect, it has nicks here and there. It is over 40 years old. I think it is perfect though, and so does Zoe.
The title of this post is a list of all of the things Zoe loves the most (oh plus her Daddy, Bubby, Mommy, friend Alana, Nana, Papa and all of her cousins, and pretty much every one she meets).