This weekend the Zerker got to meet her first BFF, cousin D, at the Zoo!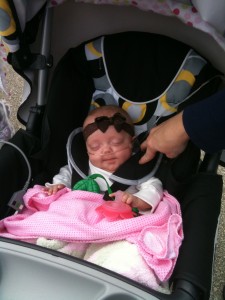 You might remember that Delainey Marie was born in April at 26 Weeks 1 Day. Zerker didn't actually get to touch her or kiss her or anything, but she did get to SEE her for the first time.
She has been home for a while, but I am sure anyone with preemie familiarity knows that she doesn't get out much.
She is growing like a weed and doing really well. They hope she can be off the oxygen in the next few months, but whatever it takes!
Her brother got to chill with the babes – a girl on each arm!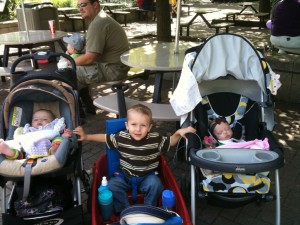 And Zerker and Mommy had a good time feeling all the different textures of leaves, wood and rocks!