For a look at what the rest of the class is showing, check out Mel's Show and Tell.
Children mentioned and pictured.
I made a tutu for the Zerker. A few people on facebook asked how I did it. It was super easy. Here is what I did…
Materials:
8-10 yards of tulle
Enough ribbon for the waist and a pretty bow. (I am waiting to cut the Zerker's tutu ribbon until she is bigger….)
The tulle was by default 36 inches wide, since I folded it in half on the tutu it meant the tutu is around 18 inches long. I bought four different colors at 2 yards a piece. Tulle is pretty inexpensive. The stuff I bought was 50 percent off a 2 dollars a yard.
I cut the tulle into 4 inch strips, giving me many 4 inch by 36 inch strips of tulle.
Then I looped the tulle around the ribbon like this: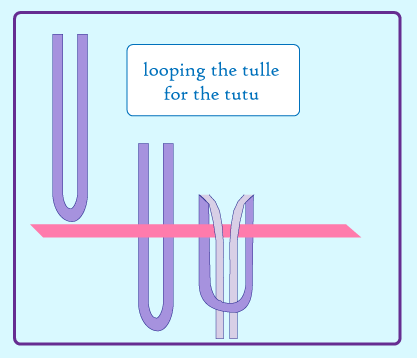 I made sure the colors were evenly distributed along the ribbon. The knots form a row of bulbs along the ribbon.
After I was done I took a quick picture of the finished project.

And today we had a photo session….